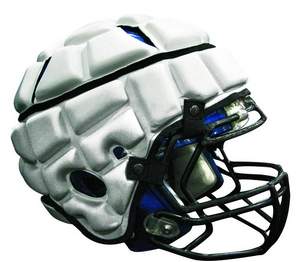 The issue of player safety has never been higher surrounding football at the collegiate and professional level. For the South Carolina Gamecocks, they are taking the issue to heart. Reports out of Columbia indicate that the Gamecocks will be wearing protective helmet pads on the outside of their helmets for fall practice.
The goal of the helmet pads is to lower the potential impact for tackles. This will include star defensive end Jadeveon Clowney, who ironically enough is most famous for his bruising hit on Michigan RB Vincent Smith in the Capital One Bowl last bowl season.
These pads are made of polyurethane fabric and will fit tightly over the player's helmet. The first glimpse of these will be on Friday night when South Carolina begins their fall practice.
Concussion issues and football are nothing new to the sport. It has been a widely debated issue over the concern of safety and impact on the brain years down the line. The NFL and the NCAA continue to try and protect players as best they can, whether by the equipment or within the rules of the game.